Free Hospitality Education Myanmar: See Join the Certification – Upgrade your Knowledge
Register @ angelatmyanmar@gmail.com

***
Save YOUR Mobile Data & Study "4" Free
Get the Free Online Education – Sit at a City Mart, Hotel Lobby, Restaurant or Coffee Shop & use Free WIFI – their CSR

***
Best Students and Learners at Myanmar Australian Hospitality Institute – Quality Certification

Monday, January 31 – Sunday, February 06.
Hi Culinary & Hospitality Friends of Myanmar ! Here's some of Myanmar Chefs Social Responsibility for Hospitality Education 2021's – 2022`s highlights from last week.
Assigned TrainingTop LearnersThis weekLast 30 days1. Soe Soe Kyi1h 31m2. Aye Aye Lwin23 seconds1. Soe Soe Kyi2h 46m2. Aye Aye Lwin23 seconds
MEMBERSInvites SentInvites AcceptedMembers Departed2640Lessons CompletedCourses CompletedLogins20128
SKILLSThe most watched lesson was Total revenue management.The most watched course was Advanced hotel revenue management.
TRAINING
60 % of lessons watched were assigned training.40 % of lessons watched were self-discovery.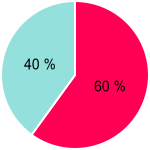 Reference: This week 54.7 % of all learning in Typsy was through self-discovery
Assigned TrainingTop LearnersThis weekLast 30 days1. Soe Soe Kyi1h 31m2. Aye Aye Lwin23 seconds1. Soe Soe Kyi2h 46m2. Aye Aye Lwin23 seconds
Self DiscoveryTop LearnersThis weekLast 30 days1. Aye Aye Lwin10m 0s2. Soe Soe Kyi1m 38s3. Kyaw Htin Lin8 seconds1. KYAL SIN LINN1h 35m2. Soe Soe Kyi21m 28s3. Aye Aye Lwin10m 0s4. Kyaw Htin Lin5m 49s5. Pyae Phyo Linn2m 49s
Groups & MANAGERS
Training AssignedTop ManagersThis weekLast 30 days1. Oliver E Soe Thet1 items1. Oliver E Soe Thet3 items